Eat at Black Bear Diner on Dec. 9 and Support TOTR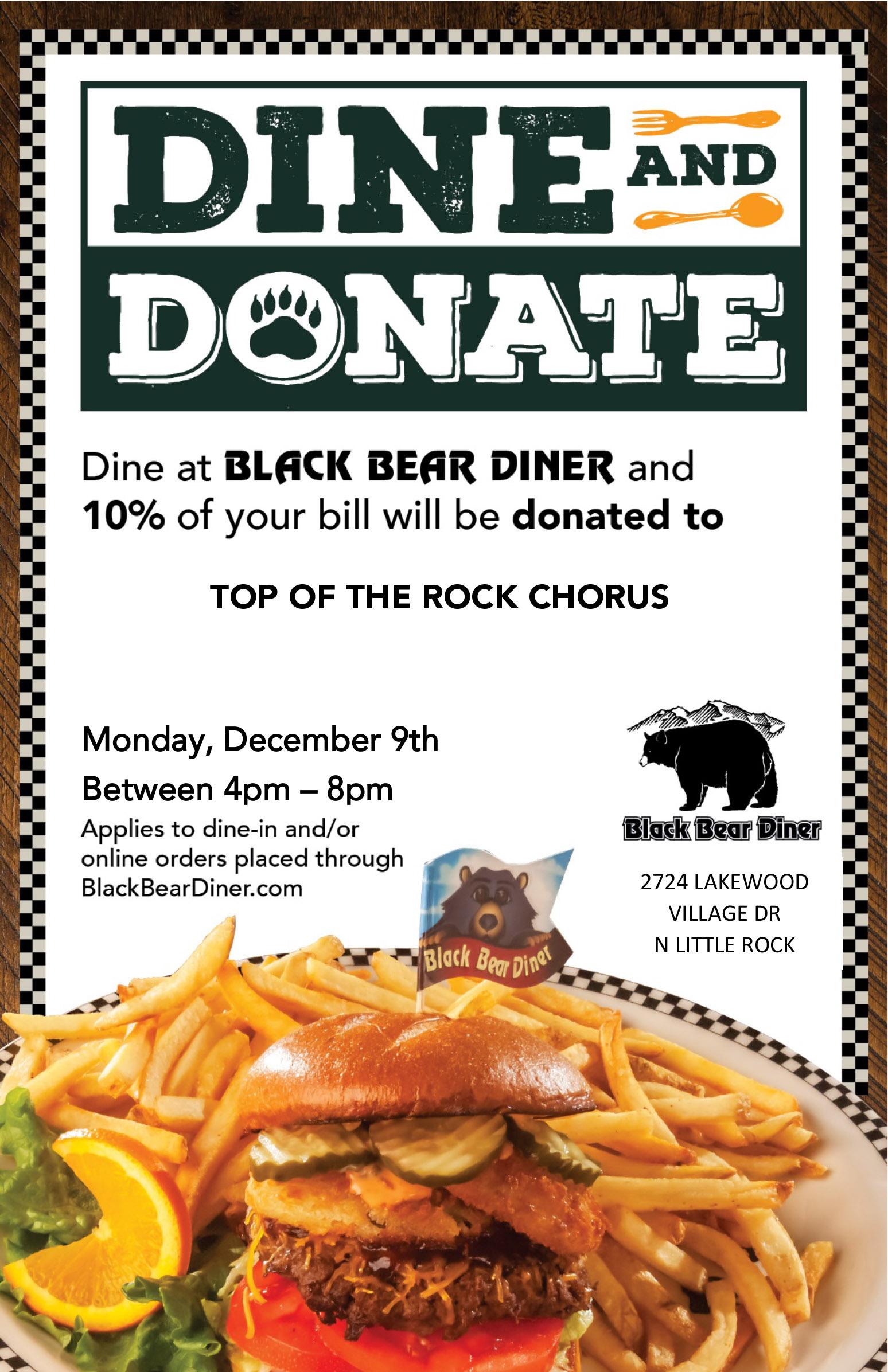 | | |
| --- | --- |
| Type of post: | Chorus news item |
| Sub-type: | No sub-type |
| Posted By: | Yavonda Chase |
| Status: | Archived |
| Date Posted: | Sat, Nov 23 2019 |
Top of the Rock is THRILLED to partner with Black Bear Diner, 2424 Lakewood Village Dr. in North Little Rock, for an awesome fundraiser. Come to Black Bear Diner (or order online for pickup) between 4-8 p.m. on Monday, Dec. 9, and Black Bear Diner will donate 10% of your bill to Top of the Rock!

You don't have to bring in a flyer (although we do have them!) or mention TOTR (although we certainly don't mind if you do!) to raise money for us. Just show up or order online between 4-8 p.m., and Black Bear Diner will handle the rest.

You can't beat a fundraiser that lets you eat great Southern food AND support the arts!